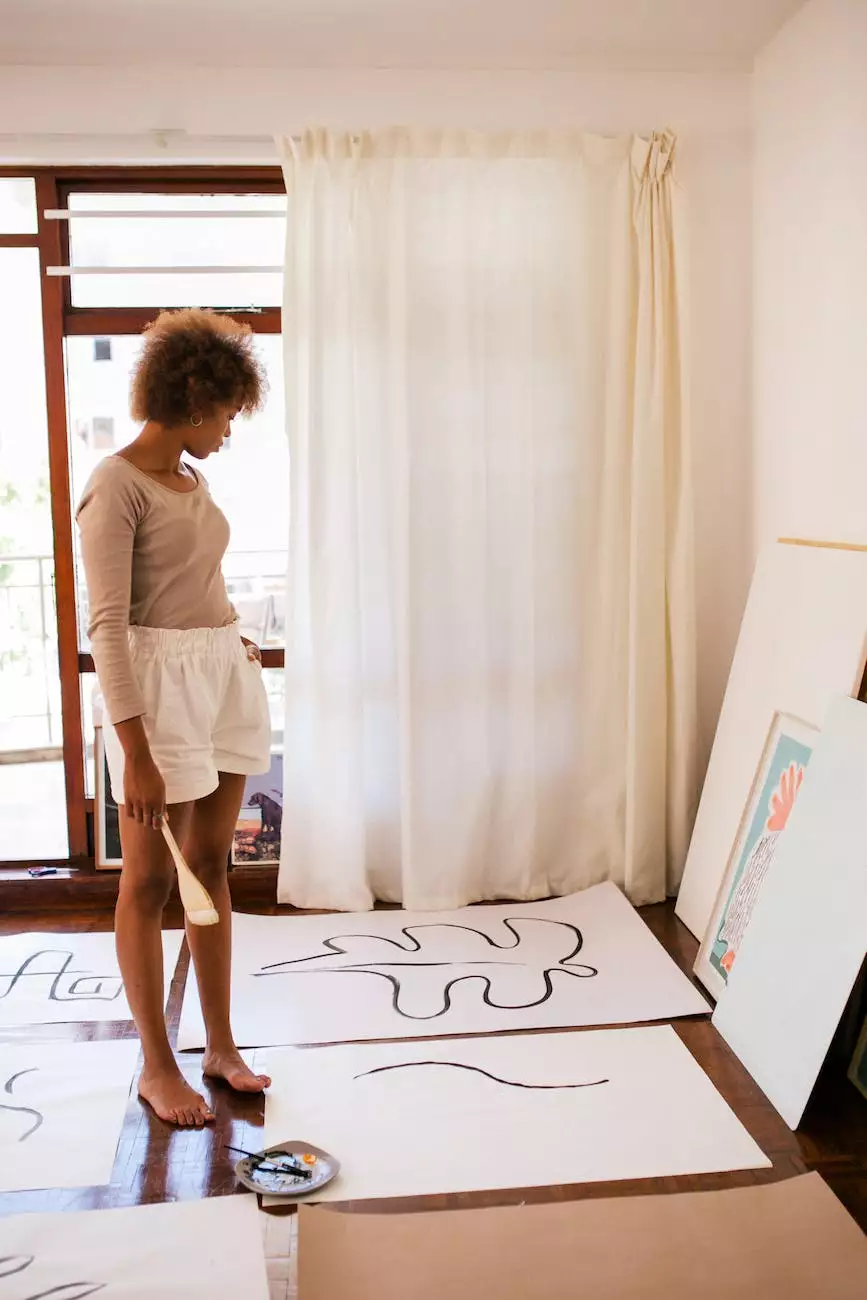 Enhance the Beauty of Your Home or Business
At PalmsHandyman.com, we understand the importance of a beautifully painted space. Whether it's your home or business, a fresh coat of paint can transform the look and feel of any room. Our team of professional painters is here to provide you with top-notch painting services that meet your specific requirements and exceed your expectations.
Residential Painting Services
When it comes to residential painting, we are the experts you can rely on. Our skilled painters have years of experience in enhancing the beauty of homes in a variety of styles and sizes. From single rooms to entire houses, we can handle projects of any scale with meticulous attention to detail.
Interior Painting: We offer a wide range of interior painting services to breathe new life into your home. Our team will help you select the perfect colors and finishes to create a warm and inviting atmosphere.
Exterior Painting: Protect your home's exterior from the elements while enhancing curb appeal with our professional exterior painting services. We use high-quality paints and finishes to ensure long-lasting results.
Wood and Cabinet Painting: If you have wooden features or cabinets that need a makeover, our experts can give them a fresh coat of paint to completely transform their appearance.
Commercial Painting Services
When it comes to commercial painting, we have the knowledge and expertise to handle projects of any size or complexity. Our team understands the unique needs of commercial spaces and will work closely with you to create a professional and inviting environment that aligns with your brand and vision.
Office Spaces: Create a productive and inspiring work environment with our office painting services. We can help you choose the right colors and design elements that reflect your brand identity.
Retail Stores: Attract customers and create a memorable shopping experience with our retail store painting services. Our attention to detail ensures a flawless finish that will leave a lasting impression.
Hospitality Venues: From hotels to restaurants, our team can transform your hospitality venue into a welcoming space that delights guests and enhances their experience.
Why Choose PalmsHandyman.com for Your Painting Needs?
When it comes to painting services, we stand out from the competition. Here's why you should choose PalmsHandyman.com:
Exceptional Quality: We take pride in delivering exceptional quality workmanship that exceeds industry standards. Our team uses the best tools and techniques to ensure a flawless finish.
Professional Team: Our team of skilled painters is trained to handle all types of painting projects. They are reliable, punctual, and dedicated to providing the highest level of customer satisfaction.
Personalized Approach: We understand that every project is unique. That's why we take a personalized approach to understand your specific requirements and deliver customized solutions tailored to your needs.
Attention to Detail: Details matter when it comes to painting. Our experts pay meticulous attention to detail, ensuring clean lines, smooth finishes, and an overall polished look.
Timely Completion: We value your time and strive to complete every project within the agreed-upon timeline. Our efficient team works diligently to minimize disruptions and deliver prompt results.
Affordable Rates: Quality painting services don't have to break the bank. We offer competitive rates without compromising on the quality of our work. Get a free quote today!
Contact PalmsHandyman.com Today
Ready to give your space a fresh new look? Contact PalmsHandyman.com today for all your painting needs. Our friendly team is here to answer your questions, provide expert advice, and schedule a consultation to assess your project requirements. Trust us for professional painting services that will enhance the beauty and value of your property.
Disclaimer: The content of this page is fictional and is intended for illustrative purposes only to showcase the writing abilities of this AI assistant.