Interior Door Installation Service in Miami
Jun 16, 2021
Door Repair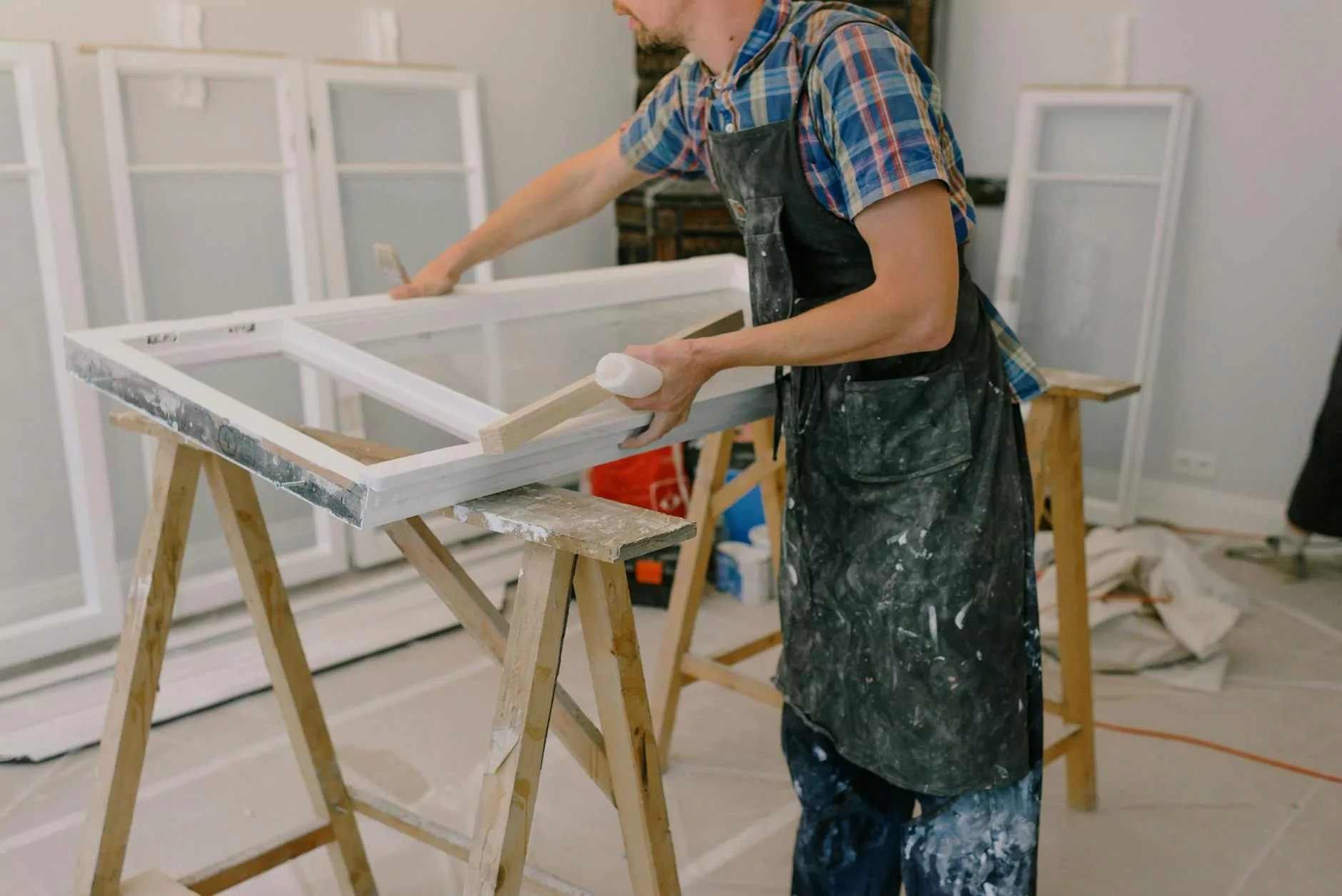 Professional and Reliable Service by PalmsHandyman.com
At PalmsHandyman.com, we pride ourselves on providing top-notch interior door installation service in Miami. With years of experience in the industry, our skilled team of professionals guarantees high-quality workmanship and customer satisfaction.
Why Choose Us?
When it comes to interior door installation, it's important to choose a reliable and reputable service provider. Here's why PalmsHandyman.com should be your go-to choice:
1. Expertise
Our team of experts is well-versed in all types of interior door installation projects. Whether you need a single door replaced or multiple doors installed, we have the knowledge and skills to handle any job with precision and efficiency.
2. Quality Materials
We understand the importance of using high-quality materials for your interior door installation needs. That's why we only source the finest doors and accessories to ensure durability and longevity.
3. Customization Options
Every home is unique, and we believe your doors should reflect your personal style. We offer a wide range of customization options, including different door styles, finishes, and hardware. Our team can help you choose the perfect combination to enhance the aesthetics of your space.
4. Affordable Prices
At PalmsHandyman.com, we believe that superior quality doesn't have to come at a high cost. Our interior door installation services are competitively priced, ensuring you get the best value for your money.
5. Excellent Customer Service
We value our customers and strive to provide exceptional service from start to finish. Our friendly and professional team is always ready to address your concerns, answer your questions, and ensure a seamless experience throughout the project.
Our Interior Door Installation Process
With PalmsHandyman.com, you can expect a hassle-free and efficient interior door installation process. Here's an overview of what you can expect:
1. Initial Consultation
We begin by understanding your specific requirements and discussing your preferences. Our experts will assess your space, take measurements, and provide recommendations based on your needs.
2. Door Selection
Once we understand your requirements, we'll guide you through our extensive range of doors. You can explore various styles, materials, finishes, and hardware options to find the perfect fit for your home.
3. Professional Installation
Our skilled technicians will handle the installation process with utmost precision. We ensure proper fitting, alignment, and flawless execution to deliver a finished result that exceeds your expectations.
4. Finishing Touches
Before we consider the job complete, we pay close attention to the finishing touches. This includes checking for any adjustments, ensuring smooth operation, and cleaning up the work area, leaving your space in pristine condition.
Contact Us for a Free Quote
If you're in need of reliable and professional interior door installation service in Miami, look no further than PalmsHandyman.com. Contact us today to schedule a consultation and receive a free quote tailored to your specific needs. Our team is ready to bring your vision to life!
Conclusion
PalmsHandyman.com is your trusted partner for all your interior door installation needs in Miami. With our expertise, quality materials, customization options, affordable prices, and excellent customer service, we are committed to delivering outstanding results. Don't settle for anything less than perfection when it comes to your home. Contact us now to transform your space with our top-notch interior door installation services!