TV Mounting Service in Miami | Pronto Handyman
Nov 11, 2019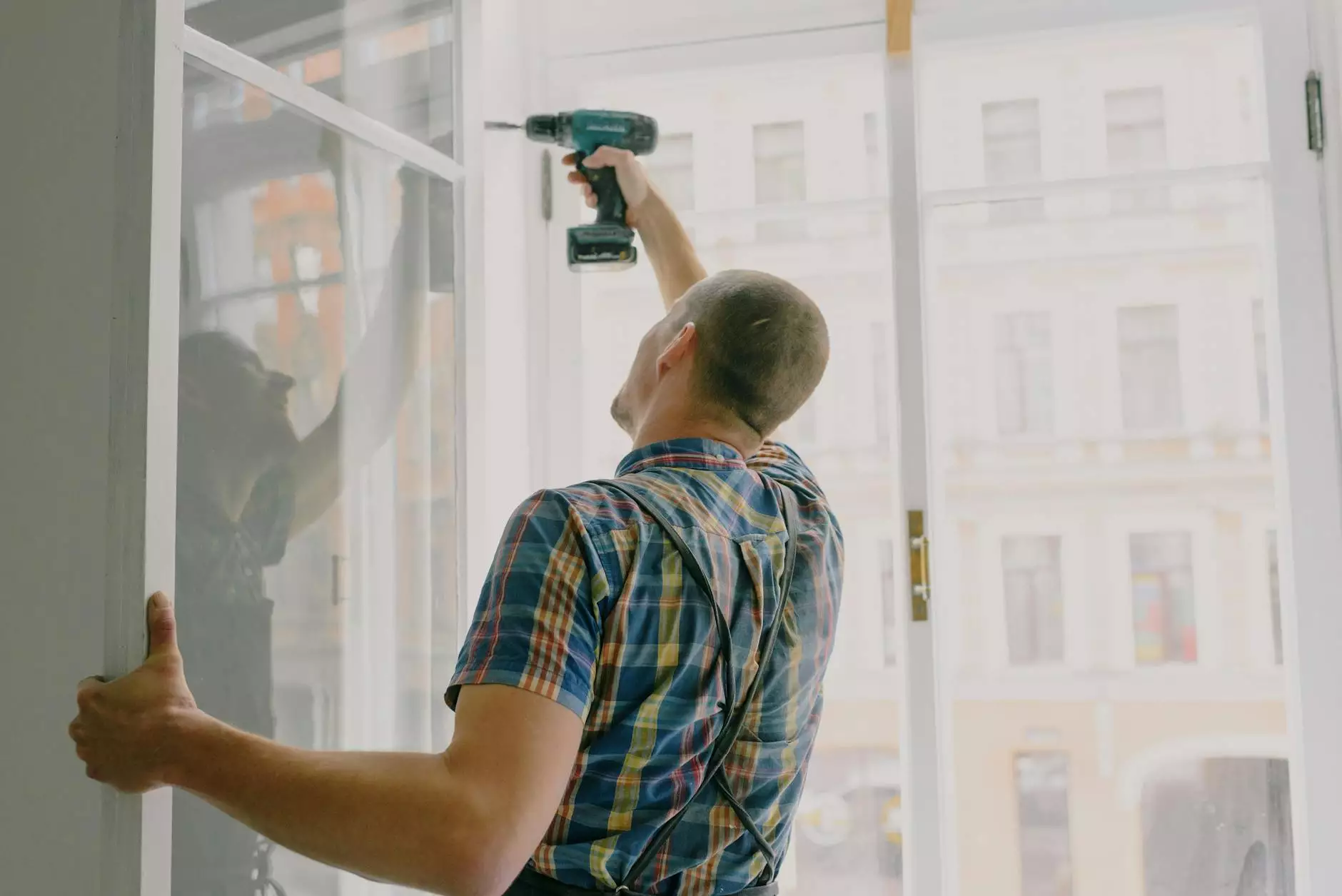 Welcome to PalmsHandyman.com, your reliable source for top-notch TV mounting service in Miami. When it comes to securely installing your television, Pronto Handyman is the name you can trust. Our professional team is equipped with the knowledge and expertise to deliver exceptional results.
Why Choose Pronto Handyman for Your TV Mounting Needs?
At Pronto Handyman, we understand the importance of a seamless and visually appealing TV setup. Here's why we stand out from the competition:
Experience and Expertise: With years of experience in the industry, our team has mastered the art of TV mounting. We have successfully completed numerous projects in Miami, earning a reputation for our exceptional craftsmanship.
Quality and Reliability: We prioritize quality in every aspect of our service. From the tools we use to the techniques we employ, our focus is on delivering reliable and long-lasting TV mounting solutions that exceed your expectations.
Customized Solutions: No two TV setups are the same. Our experts understand this and provide tailored solutions based on your specific requirements. Whether you need a wall mount or ceiling mount, we ensure a perfect fit that complements your space.
Secure and Safe Installations: When it comes to TV mounting, safety is our top priority. Our technicians follow industry best practices and utilize advanced mounting techniques to ensure a secure installation. Say goodbye to wobbly or unstable TV setups!
Prompt Service: We understand the value of your time. That's why our team works efficiently to complete your TV mounting project within the agreed-upon timeframe. With Pronto Handyman, you can expect professional service without unnecessary delays.
Our TV Mounting Process
At Pronto Handyman, we follow a systematic approach to ensure a hassle-free TV mounting experience:
1. Consultation and Assessment
Our team begins by understanding your TV mounting needs. We assess your space, discuss your preferred mounting options, and provide expert guidance to help you make informed decisions.
2. Proper Mount Selection
Based on your TV dimensions and preferences, we carefully select the appropriate mount that suits your TV and ensures a stable installation. We consider factors such as weight capacity, flexibility, and swivel options.
3. Precise Measurement and Positioning
Accurate measurements are crucial for a flawless TV mounting. Our experts carefully measure and mark the mounting points to ensure perfect alignment and positioning of the TV.
4. Professional Installation
With years of experience in TV mounting, our technicians utilize their expertise to securely install your TV. We handle all the necessary wiring and connections, leaving you with a clutter-free and aesthetically pleasing setup.
5. Post-Installation Cleanup
Once the TV is successfully mounted, we make sure to clean up any debris or mess created during the installation process. Our goal is to leave your space neat and tidy, ready for you to enjoy your new TV setup.
Customer Satisfaction is Our Priority
At Pronto Handyman, we believe in delivering exceptional customer service. Our commitment to your satisfaction is unwavering, and we strive to exceed your expectations at every step of the TV mounting process.
Don't compromise on the safety and aesthetics of your TV setup. Contact Pronto Handyman today and experience the difference of professional TV mounting service in Miami. Trust us to transform your space and provide you with a stunning TV viewing experience.